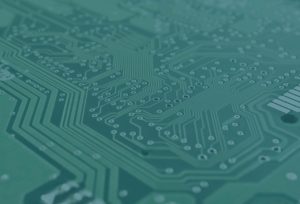 There's so much data and information available today, especially with digital marketing, it only makes sense to let data drive your marketing decisions.  Imagine if you could know what is working and what isn't in your marketing strategy?  Or, what if you could pinpoint exactly who to market to?  The possibilities are truly endless with data-driven marketing.
Our Data-Driven Marketing Services:
Demographic Studies – The most current demographic studies available on the market, giving you a clear picture of your surrounding community, purchasing behaviors, demographics, and geographic limits.  Inform your marketing with a clear understanding of what is going on in your surrounding customer base.
Data Collection – Many businesses aren't gathering the vital pieces of data that are essential to tracking trends and analytics longterm.  We've partnered with NEO to provide Energize CRM to our clients.  Not only does this CRM offer the major benefits of a CRM (marketing automation, sales tracking, organization, etc.), but it is also customizable and syncs for easy business analytics.
Social Intelligence -Business intelligence and social media collide! We offer in-depth reports on how your social media is performing and how it can improve.  If you are only getting a one page report on how your social media is doing, then you are missing out!  Our reports average between 15-40 pages, depending on how many profiles are assessed, and go deep to give you insights you never thought possible!
Marketing Dashboard – Track your progress and marketing efforts seamlessly and efficiently with a customized dashboard showing all of your data.  Our dashboards show you real-time marketing analytics and metrics to help you see how you actually are doing to meet your goals.
At Tintero Creative, we believe in fact-based marketing solutions.  This means that we use data before we work on your accounts, and we track data all along.  We want to leverage the best information possible to give you the best results possible in your marketing.