How To Use Chatbots In Social Media Strategy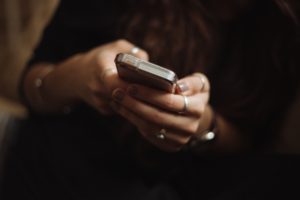 Chatbots are something you're just starting to hear about, but have been around for a while.  They are a fun blend of artificial intelligence and social interaction, especially on social media.  However, it can feel confusing to get started.  That's why we wanted to break down the basics of how to use chatbots in social media and where to look to get started. Soon you'll be using chatbots like a boss!
What is a chatbot?
A chatbot is a software tool that is created to simulate conversation.  Chatbots have been around for a while and have typically followed a chat-then-reply sequence based on certain responses.  However, thanks to the incorporation of artificial intelligence into these technologies, they are sounding more and more like real humans.
Facebook Messenger
Facebook Messenger is an amazing platform that has more than 1.2 billion users and Facebook has been investing a lot of money and effort into the platform over the last few years.  Chatbots are a huge part of that.  Chatbots within the Messenger app are now able to make these technologies available to the small and mid-size companies to make quick connections with users.  Historically, people get more messages to their email inbox, and only friends and close connections would message you on Facebook.  This makes the Messenger inbox a largely untapped market for marketers to be able to reach consumers at a level that hasn't been exhausted or over-used.
How would you use chatbots in real life?
I know this all still sounds a little woo-woo, and up in the air still.  It's complex stuff and since it's so new, it can be hard to understand how artificial intelligence is changing social media and marketing as we know it.  Here are a few examples of situations where a chatbot might be helpful for your business:
Welcome Series:  A chatbot could be used to welcome someone to your community and answer any basic questions about the brand.
Lead Generation:  Setting up an automated sequence to send an offer or lead magnet a few days after someone has subscribed by clicking is one way you can incorporate social media into your sales automation funnel.
Sales:  Connect your bot to a sequence from a Facebook ad.  When someone clicks on your ad, you can engage with them via Messenger to answer more questions, offer extra promos, etc.
Tutorials:  After someone has purchased a tool or offer, a chatbot can be used to help walk someone through a sequence of getting started.
Customer Service Follow-Up:  Set up a message to go out after so many days of a purchase to see how their experience was.
Testimonials:  Piggy-backing off the customer service follow up, you could use bots to engage with clients to get good reviews on public sites like your Facebook page, Google listing, Yelp, or other.  You could also help field the negative reviews by getting them to respond to you first before posting something publicly.  You can do all of this with a sequence you set up in a chatbot.
How To Get Started?
If you're not a developer yourself, there are a few good tools that allow you to get started with using bots.  Some are free and some are paid, but all offer some great solutions for chatbot solutions!
Chatbots will only have a bigger role in social media marketing as time goes on.  I believe we are just seeing the very glimmer of what is to come.  Some people are saying that they will be an adopted norm, just like websites are today.  The reality is that artificial intelligence can help streamline many of the menial tasks that we do related to social media marketing and help enhance the customer experience with the brand.  If you haven't explored how AI can help your brand, now is a great time to get started!
---
I can't help think about the amazing book that also uses the "like a boss" phrase:  Amy Schmittauer's "Vlog Like a Boss!"  This book is phenomenal and if you haven't picked up your own copy, do so here (amazon affiliate):