Stop Making Excuses.  Make Social Media A Part Of Your Marketing Strategy.
Social media marketing creates a conversation with your target audience, build loyalty, and support your other marketing strategies.  Social media offers a new, fun way to engage with new, old, and current customers on a personal level.
Social media marketing is a important for businesses today.  The fact of the matter is that social media is not going away, but in fact, it's shaping the way we do business.  Many brands ARE succeeding on social media.  We have seen it personally through Tintero Creative, our friends in business, and in our clients.  What we'll tell you, though, is that it is the people with a PLAN who are actually making it work.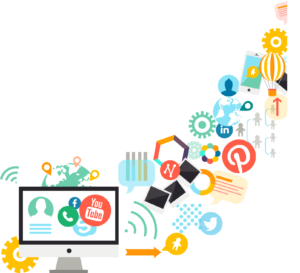 Our Approach To Social Media Strategy
Inform
Social Media is a great place to share your expertise and position your brand as the expert within your industry.  You have a message to share and social media is the place to tell it!
Engage
Your customers come to social media to socialize, and so it naturally makes sense that they will want to engage with the brand.  We believe your brand culture and personality should shine through on your social media content.
Deliver
Consistency is key in digital marketing, but it is the #1 spot where businesses fall short.  The only way you can be strategic with social media marketing is by having a well planned content calendar and execution plan.
Results
Data allows us to measure what is working in your social media marketing and what needs to be adjusted.  Social media and digital marketing trends change daily, and data helps us measure how to pivot with these trends.
Visual
We believe in beautiful visuals that support your brand message.  That's why we provide high quality professional images, memes, infographics, gifs, and even video content for our clients.
Integrate
Social media marketing should never stand alone.  Instead, it works alongside your website, SEO strategies, digital advertising, email marketing, and other marketing strategies.  We believe in viewing social media strategy within the big picture of your marketing efforts.
The Question Isn't WILL YOU Be On Social Media, But HOW WELL Will You Do It?
How To Know What Kind of Help You Need With Social Media Marketing?
You have good intentions, but you never seem to get around to it.

You feel overwhelmed by where to start and how to keep up with all of the changes in social media.

You want to focus on the things that YOU are an expert in.

You want a fresh, third-party perspective to help your brand message get out to the world.

You don't like social media and have no desire to do it, BUT you know your brand needs to be using it.
Social Media Marketing Support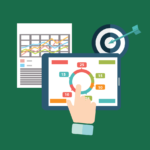 Done-For-You Social Media 
Social media management services is by far our most popular way to support a business.  We have a few starting points of service packages that we then custom-tailor for each client's needs.  These monthly management packages spell out the scope of what we'll be doing so you know exactly what to expect and there are no surprises each month in fees.  We work with a lot of busy people, so we've designed our workflow to be efficient, streamlined, and cohesive.  We want it easy on you!
We do the legwork on researching, creating, and publishing social media posts to fit in your big-picture strategy.  We often make custom graphics as well.  Many of our monthly clients also have us writing custom blogs for them as well for unique content and authority building.  We truly customize each approach for each client.
Coaching
Perhaps you want to implement social media yourself, but you don't know where to start and you find it difficult to stay current with the latest trends.  Social media changes constantly and sometimes all you need is a little coaching to help you keep on target.  We offer monthly coaching and consulting programs to help individuals all the way up to enterprise level companies empower their own team to use social media effectively.
*All coaching services require a social media strategy plan creation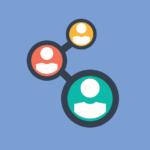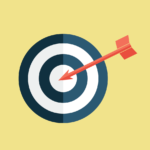 Social Media Sprints
We call these types of project sprints, because we may come in and help you with one main push for a short period of time.  Project like these usually involve social media contests, social media and Facebook advertising campaigns, social media set-ups and strategy guides, Snapchat filter creation, or more.  Often we work alongside a marketing individual within your team to help execute some of these custom projects.  Any of these projects can be added on to a monthly coaching or social media management package.
How To Know If Social Media Is Doing Anything?
The big question with any type of marketing strategy is what is the ROI, right?  We all want to be doing things that will make a real difference in our business.  That's why we are focused on data-driven marketing here at Tintero.  We've been students of digital marketing for years, tracking SEO trends, social media advancements, website analytics and more.  But recently, we have jumped full-in and offer social media intelligence reports.  These are 15-30 page reports that give you incredible insights into your own behaviors on social media as a brand, as well as how your content is performing, overall growth, trends, and competitor intel.
All of our ongoing clients get a monthly report  like this to give them valuable insights.  We help you interpret what you're seeing and will make recommendations based on trends in the reports.
Community Intel Reports
Before you embark on any major marketing venture, we recommend our Community Intel Reports.  These are in-depth reports that analyze your local community (whether that's location-based or industry-based).  We can do a broad sweep to help you understand your customer audience so that you can better reach that audience with your marketing.  We also include social media audits within these findings, which look at your own profiles, your industry, and your local competitors.
*Tintero Creative is one of the leading experts in Denver social media marketing.  
Denver is a great place to call home and we love seeing the emerging trends and technologies in this entrepreneurial region!  We work with local clients, as well as clients all over the world, and even in the remotest corners of the globe!