Social Media 101
So, you've gotten your profiles set up… Now what?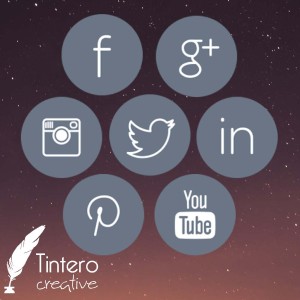 It's safe to say that most people know they need social media, and whether you've been dragging your heels for years, or you're just starting up your business, there are a few things you should keep in mind once you have are ready to go!  We've recently worked with a number of people who need help with step one, but then are wondering what to do next.  We thought we'd put together a few ideas to help you keep moving beyond the first step!
Step 1:  Set Up
The first step is to set up your profiles.  They should be branded and cohesive across any and all social media platforms you have.  This means colors, fonts, logos, tone, and more are all consistent.
Step 2:  Create a Content Plan
Once you have set up your social media profiles, you'll need to create a plan of attack.  Think about how often you want to post on each platform and what kind of language you'll use on each.  Some platforms are more suitable for media like graphics, gifs, video, and audio, so think about what types of content you'll be creating.  The other big thing to think about is themes that you will touch on and how often you will touch on those themes.  Create a skeleton outline of what you'll do on each platform and how often so that you can be strategic about what messages you are putting out.
Step 3:  Schedule it in.  
The best thing you can do for your social media strategy is to devote time to it.  Many businesses try to do it on the fly and that just doesn't work well.  We're busy people, and guess what get's pushed to the back burner when you get busy?  You guessed it:  social media!  Whether it's a monthly or weekly time, set aside time to plan your posts in advance.  Scheduling tools like Hootsuite and Buffer work nicely to help you actually do some of this legwork and then let it roll out.
Step 4:  Monitor Your Social Media
Regardless of if you plan ahead of post on the fly, you'll need to keep an eye on any notifications.  Often we turn notifications off on our phones, but many of the social notifications are helpful for businesses to make sure they don't miss out on any comments.
Step 5:  Rinse and Repeat
Social media is not something you do once and then are done.  Consistency is vital to social media and your audience will grow and response accordingly.
Step 6: Get Help When You Need It
Too often businesses attempt to do social media on their own and feel frustrated.  They either can't keep up with it, aren't strategic, or can't keep up with all of the changing technologies.  Social media managers stay current on the latest trends and work to help take this burden off of you. Don't be afraid of hiring an expert to help you navigate this ever-changing marketing avenue.