A Comprehensive Approach To Content Marketing & Digital Marketing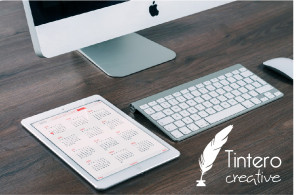 Promoting small businesses through digital marketing and content marketing is our passion!  We understand that it can be overwhelming to run your business and market your business at the same time.  We are up to date on the current trends in marketing, social media, and trends in today's culture.  Bottom line:  we are here to help you spend more time doing what you love.
From social media, to blogging, to online marketing and search engine optimization, we understand the importance and effective techniques to build brands' presences online.  We also offer a number of complementary services including copywriting, graphic design, and branding to provide our clients a well-rounded approach to digital marketing.
Let us help you create, market, and build loyalty for your brand!
Providing Content Marketing Denver, Colorado & Beyond In A Variety Of Industries
Faces of Tintero Creative:
Thanks for checking out Tintero Creative!  I founded Tintero Creative as a resource for companies who need help navigating social media and digital strategies.  It's hard!  It's confusing!  I know, because I live it day in and day out.  Call me crazy, but I enjoy it!
Over the years, we have built up a fabulous team of social media, content, and web experts who bring your story to the world.  The team here is the best of the best and I'm so honored to have them on this journey.
Social media is always changing, and so are we!  Our team is full of people who not only know marketing, and know how to communicate well visually and with the written word, but we love to learn.  That last part is a must in digital marketing because there are new tools and strategies every day.
Thanks for stopping by!  We hope you'll check out all of the services we have, as well as our blog where our team shares insights all the time.  Oh, and of course, check us out on social media!  If you want to connect with me personally, LinkedIn is a great place to do that, or check out how I spend my "off" time at @morrisacres on Instagram.
Cheers to your success!
-Valerie Morris